The Grand Opening of "Ed Tower" at Our Heroes Place was celebrated with a ribbon cutting ceremony at 409 E. Mill Plain Boulevard on Thursday, December 5th, 2019 at 4:00 pm. Ed Tower, one of two new five-story towers in the Our Heroes Place complex, is a key part of Prestige Development's unwavering commitment to revitalize Downtown Vancouver through innovative architectural solutions enhancing our community. The ribbon cutting event was organized by Prestige Development CEO Elie Kassab and his staff, Identity Clark County (ICC) President Ron Arp, ICC Vice President Jim Mains, and Sean Philbrook, ICC Program Manager.
---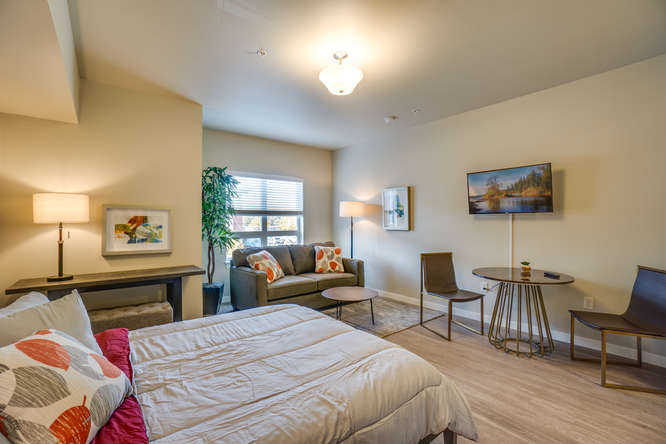 City's first fully-furnished apartments offer new living space in Downtown Vancouver
Moving can be a hassle. You have to go through everything you own, pack it into boxes, ship it to your new place, and unpack everything again. You're bound to need new furniture since not everything will fit the new space, so much of what you moved will have to be sold or donated and you'll have to buy new expensive replacements. Why can't you just move into an apartment where all the furniture has already been lugged up the stairs, and the kitchen is already stocked with plates, glasses, utensils, pots and pans?
---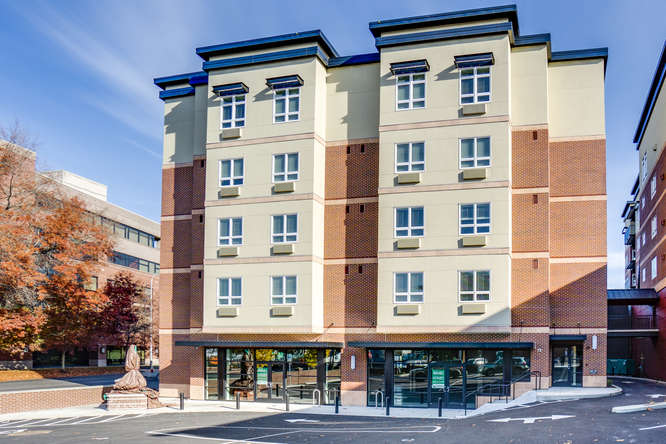 It's been a long and at times arduously slow road for Our Heroes Place, but the pair of five-story apartment buildings at 409 E. Mill Plain Blvd. are finally complete — or at least, very close — and ready to join the growing lineup of housing options downtown Vancouver.
The two buildings are named "Ed" and "Dollie" in honor of the late philanthropists Ed and Dollie Lynch. The project from Vancouver-based Prestige Development broke ground in February 2017 with the tentative goal of wrapping up in May 2018, but a series of setbacks ended up more than doubling the length of the development timeline.
---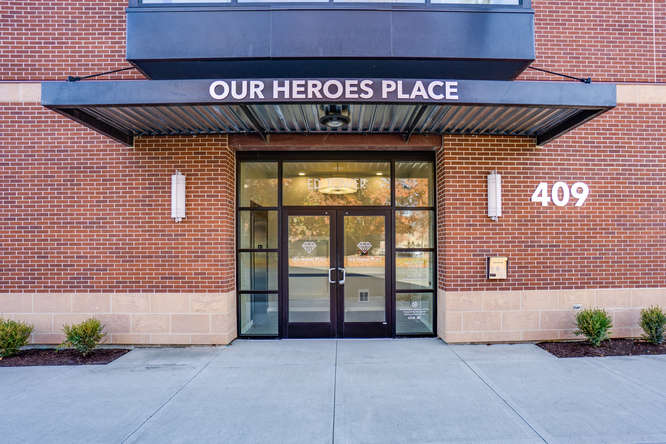 Anyone living in the greater Vancouver area for any amount of time has likely heard of the Lynch family and their numerous contributions to the community.
Ed and Dollie have given their support to an array of causes over the years, most notably to the Fort Vancouver National Trust, Identity Clark County, Columbia Springs Foundation, Construction Education Foundation for Oregon State University, Vancouver Methodist Foundation, Northwest House of Theological Studies, and the Southwest Washington Medical Center Foundation.
---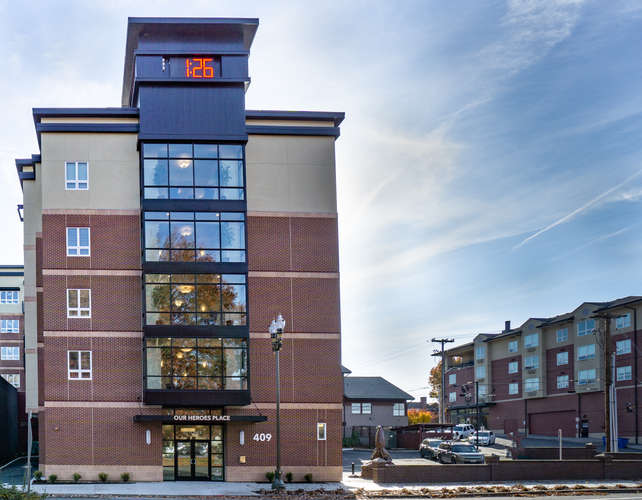 Developer's CEO says labor shortage primary reason for stoppage on downtown Vancouver project.
Work has resumed on Our Heroes Place, an apartment complex consisting of two five-story buildings in downtown Vancouver, following a delay of several months.
The 49-unit project at the corner of Mill Plain and D Street comes from Prestige Development, the local company behind several Vancouver-area projects including the Prestige Plaza apartments on the adjacent block, the Lewis & Clark Plaza and the Regal City Center Stadium 12 cinema.
The $11.5 million Our Heroes Place project was announced in January 2016 and broke ground in February 2017. It was previously scheduled to be completed this May, Prestige Development President and CEO Elie Kassab said.
Kassab pointed to a tight construction labor market as the primary cause for the delay. Construction stopped during the summer, he said, after the previous project contractor was unable to line up the necessary workers.
---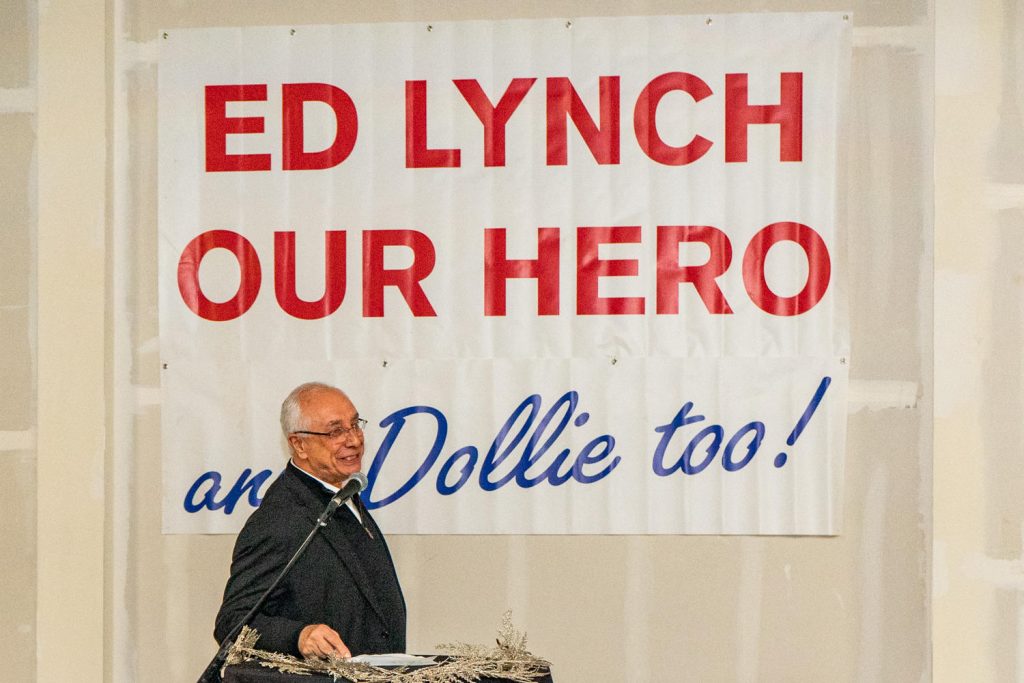 Downtown Vancouver will soon feature more apartments, condos and retail along the I-5 Mill Plain entrance while honoring two outstanding longtime community leaders.
Located just two blocks southwest of the I-5 Mill Plain interchange, Our Heroes Place will feature two five-story buildings and a digital clock tower paying tribute to business and community philanthropists and First Citizen honorees Ed and Dollie Lynch.
The Complex's north building facing Mill Plain Boulevard will be named Ed. Ed tower will feature 25 studio and 1-bedroom apartments above 3,400 feet of retail space suited for a gourmet neighborhood market, coffee shop, or health care services. Potential renters are Clark College students and downtown workforce employees.
The south building facing East 13th Street will be named Dollie. Dollie Tower will feature 24 apartment homes above 2 levels of off-street private parking that can accommodate 42 vehicles. It will have one-bedroom, two-bedroom, three-bedroom, and penthouse units. The building will also have two levels of secured parking on the lower levels. The views of the city, river, and mountains will be spectacular from Dollie Tower.
The two buildings are joined by a bridge to provide tenants and building staff convenient access to the retail spaces plus allow easy servicing between buildings.
---

The Development of Homes, Apartments and Condos are in the Works to Meet Vancouver's Growing Housing Needs
Anyone who has been living in the Greater Vancouver, Washington area for the last several years has surely noticed the large spike in population growth compared to only several short years ago.
As a matter of fact, Clark County is attracting more than 1,500 new residents per month, according to the state Department of Licensing.
Between 2014 and 2016, Clark County gained an average 18,365 people per year. That is 382 more people every month than the months between the years of 2000 and 2013, or a 33% increase.
---