Past, Present, Future
Prestige kickstarted the revitalization of Downtown Vancouver, Washington in 1995.  We continue our work today, bringing affordable, workforce, and market rate housing to our community.
Prestige Development's Impact on Underserved Communities
Elie Kassab began Prestige Development with a handful of employees decades ago. Elie is passionate about invigorating communities and believes people should work where they live. His focus has always been to help revitalize downtown districts by developing affordable housing for working and senior residents and opportunities for small businesses through retail spaces. Because of this, it's impossible to miss the impact Prestige Development has made on Downtown Vancouver, WA, throughout the years.
Downtown Vancouver's Revitalization
In 1998 Elie saw an opportunity to revitalize Vancouver's downtown district by turning a gravel parking lot on an empty dead-end street into a 12-plex, 2,200-seat movie theatre. It's what we now know as Regal City Center 12. It was also the first new building the area had seen in several years. Its opening created an influx of consumer traffic and spurred the revitalization of what is now a bustling downtown area.
Years later, Elie embraced the challenge of providing affordable housing for low-income senior residents in Downtown Vancouver. As a result, Lewis & Clark Plaza, a 46-unit residential building, was developed. It was an action in response to a federal Low Income Housing Tax Credit (LIHTC) program to provide affordable and convenient housing to seniors.
Responding to the demands of the changing workforce, Prestige went on to develop the first FIBER LIT building in the Vancouver/Portland area, Prestige Plaza. Encompassing a whole city block, Prestige Plaza is home to retail and office spaces and two four-story, 46-unit apartment buildings. It was an exciting venture to continue revitalization efforts.
With an unwavering dedication to infusing Vancouver's downtown district with new residents, Our Heroes Place opened in 2019. Nestled in the heart of Vancouver, this multi-use, two-tower building features 49 residential units, 3,400 square feet of commercial space, and 60 off-street parking spaces. The Ed Tower of Our Heroes place offers fully furnished transitional housing for those relocating, downsizing families, or residents getting into their first home. The Dollie Tower offers 24 apartment homes, including three 3,000-square-foot penthouses with decks and views.
As an avid art enthusiast, Elie understands that art is a critical component in attracting businesses and tourism to urban centers. "The Highest Love" by internationally renowned artists Jim and Christina Demetro rests outside Our Heroes Place. It was a piece of work dedicated to 25 years of this father and daughter duo creating bronze sculptures together.
Affordable Family, Workforce, and Senior Housing in underserved areas
Though recent initiatives have surrounded residential development, commercial ventures are how it all began. Prestige is responsible for adding movie Cinemas to several communities, including Battleground Cinema in Washington and Sandy and Independence Cinemas in Oregon. They've also added retail spaces, office buildings, and strategically placed art installations as part of an overarching mission of creating economically stable and sustainable urban communities.
A servant to his community, Elie served on the Greater Vancouver Chamber of Commerce board for seven terms and the board of the Identity Clark County since 1998. Elie is also an active board member of the Quinn Driscoll Foundation, raising funds and awareness for the Sudden Cardiac Arrest of young high school athletes.
However, his activity goes beyond our borders. Raising funds to help feed and medicate child refugees of Syria and the poor in Lebanon is also very close to his heart. Elie is also passionate about helping his Church, Monastery, and The Holy See.
There aren't many places in Downtown Vancouver you won't see the effects of Prestige Development's diligence to revitalize its community. Vancouver, WA, has become a destination point for many and has only continued to grow around the infrastructure laid by a man with a steadfast vision.
Prestige Development consistently focuses on affordable housing for all residents in underserved populations, especially seniors. In Elie's own words, "the need is huge," and the "community as a whole needs to pay attention to small businesses and help them survive." He believes the way to do that is to provide opportunities for people to work where they live.
Timeline of Prestige Development Impact on Underserved Communities
<< SWIPE to VIEW TIMELINE >>
Businesses Currently Operated by E.G. Kassab Companies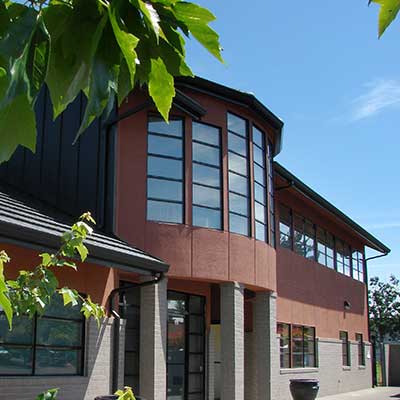 The Excel Building
Vancouver, Washington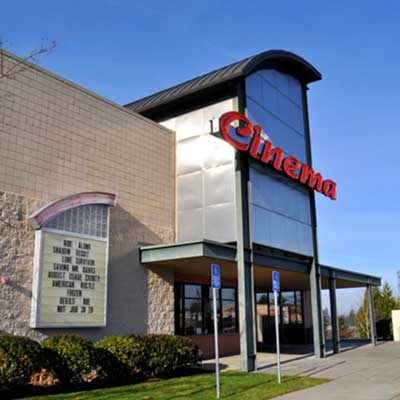 Sandy Cinema
Sandy, Oregon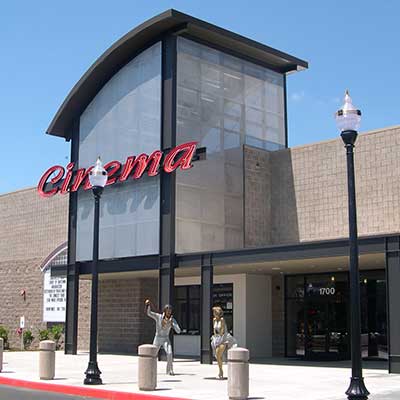 Battle Ground Cinema
Battle Ground, Washington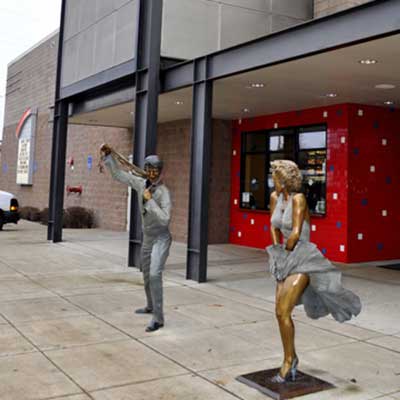 Independence Cinema
Independence, Oregon
Project Map | Downtown Vancouver, WA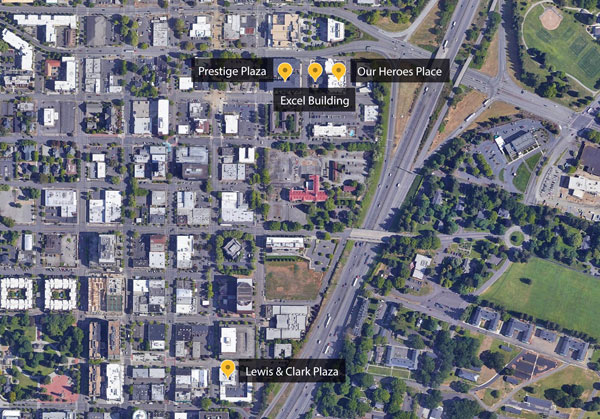 Project Map | Oregon & Washington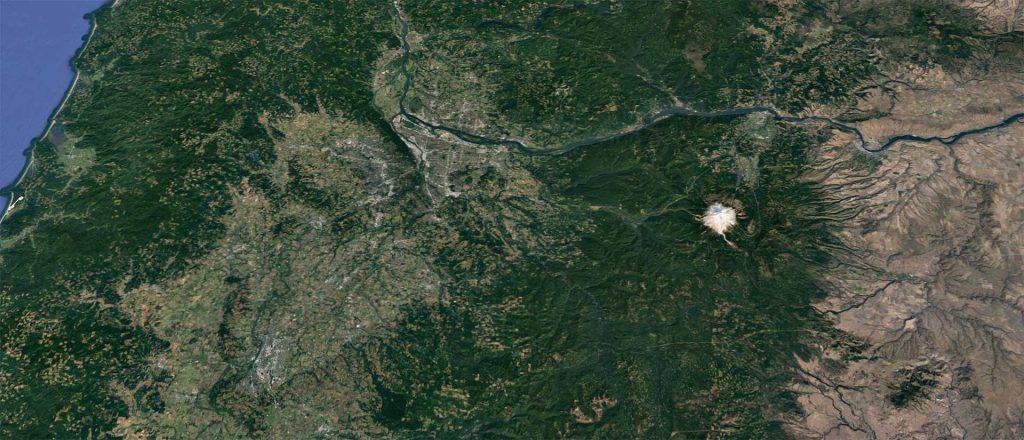 Battle Ground, Washington